First anal experience
This time our first mate totally hooked Captain Stabbin up with two hot girls. Just take a look at those hot and wet butts, Diane and her black booty friend Denise. Diane has no problem being fucked every way and in every hole, but this was Denise's first anal experience.  Even though it was her first time, she took it up the ass like a champ, by the end of the day the boat was rocking from the hot fucking onboard. You really must see this hardcore gang bang, cause it's smoking hot and it will definitely turn you on, for sure.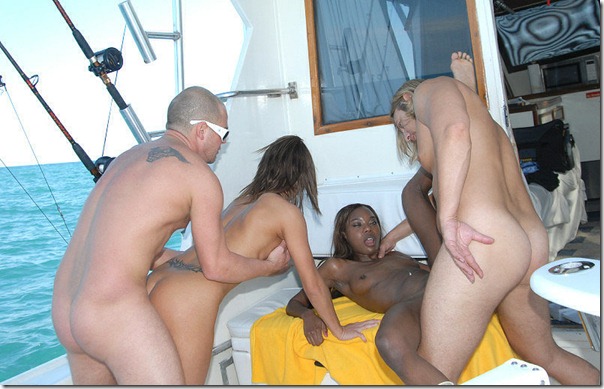 You must see how all these babes will offer their holes to these guys and they will take advantage of this chance and start pumping them with such a great lust. Enjoy watching how they are all going to fuck and be fucked and get ready to be really fired up cause the following scenes will turn you on, I promise. From the first minutes of this amazing video, you are going to get really fired up and naughty and you will get turned on instantly cause this incredible gang bang will be the most exciting one. Stay tuned to see what other things are they going to do next and see how they will end up.